Rubber Wear Liner for Allis Chalmers Ball Mill
Rubber Wear Liner
Product Name:Rubber Liner
Process:Wear Resistant Casting
Keyword:Rubber Liner
Minimum Order Quantity: 700kg
Service:OEM ODM
Packing:Wooden Case
Size:Customized Size
Certification:ISO9001-2008
Quality Control:100% Inspected
Supply Ability:4000 Ton/Tons per Year
Plywood Case: 1500 x 1000 x 1000mm (Max.)
20 feet container: 25 tons (Max.)
Port:Shanghai Port
Delivery Time: It depends on the quantity to be ordered.
Est. Time(days) 10-17 To be negotiated
Mill Size: Φ2400×1000,Φ3600×3500,Φ4000×1400,Φ4000×6000,Φ5500×1800,Φ6000×3000,Φ6000×2800,etc.
Introduction:
A complete set of ball mill Rubber Wear Liner consists of end-liner (grid type is lattice liner), ends lifter bar, the center ring (grid type is center liner), fillers, barrel lifter bar (also known as layering),cylinder liner, manhole, fasteners and other parts.
Performance Features:
Rubber Wear Liner are used in grid type, overflow type, multi-warehouse-type ball mill. Rubber liner is mainly applied to wet grinding process, and now dry grinding which required strict metal impurities(iron) has also being applied.
Rubber Mill Liners are chosen for most primary, secondary and tertiary ball mills.
And in many cases rubber components are best suited for specific areas in AG and SAG mills.
We supplied complete rubber linings in some of the largest ball mills. We have supplied Rubber Liners for more than 100 mills worldwide.
Our Photos for Rubber Wear Liner:
Rubber Wear Liner

Rubber Wear Liner

Rubber Wear Liner
Advantage of Ball Mill Rubber Lining:
| | |
| --- | --- |
| 1. Reduced Weight | The rubber lining parts are about 1/4 less weight of brick liners of same size. |
| 2. Reduced Power | Light weight of rubber liners reduces the current draw of the mill. |
| 3. Fast Production | Per batch time is reduced then conventional lining. |
| 4. Increased Bearing and Gear Life | Reduced weights increase the normal life of the gear and bearings. |
| 5. Longer Life | Rubber mill liners rubber's property has high abrasion resistant so that liners life is longer then conventional liners. |
| 6. Less Maintenance | Rubber mill liners are give long service increasing the interval time between maintenance. |
| 7. Reduced Voice and Vibration | Rubber mill liners reduce the voice level to pollution control level. |
Feedback form contact with us
Related Product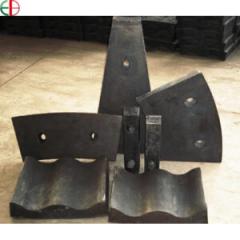 Boltless Ball Mill Liners
Boltless Ball Mill Liners Standard: ASTM A532, AS2027, G-X300 Hardness: ≥HRC58 Impact value:≥5J. Material: High Cr Cast Iron Dimensions: According to the drawing Size Tolerance: as per CT13 Surface treatment: Shot Blasting Application: Grinding Coal Certification: ISO9001 ...
Learn More>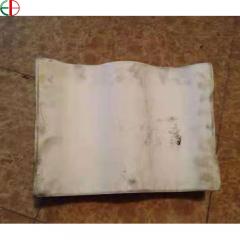 Ball Mill Ceramic Liner Plate Manufacturer
Ball Mill Ceramic Liner Plate Ball Mill Ceramic Liner Plate for Shot Blast Machines, Chutes, Clinker Silo,Port Machinery and Ball Mills. Minimum Order Quantity: 10 piece Shape: Flat Plate, Arc Plate, Waved Plates, Corrugated Plates. Quality Level: As per National Standard & Internat...
Learn More>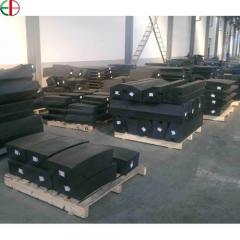 Ball Mill Rubber Lining Manufacturers
Ball Mill Rubber Lining Product: Ball Mill Rubber Lining Minimum order quantity: 5 pieces Delivery time: 7-25 days Customization: products can be customized Size: According to customer drawings Introduction: Ball Mil...
Learn More>