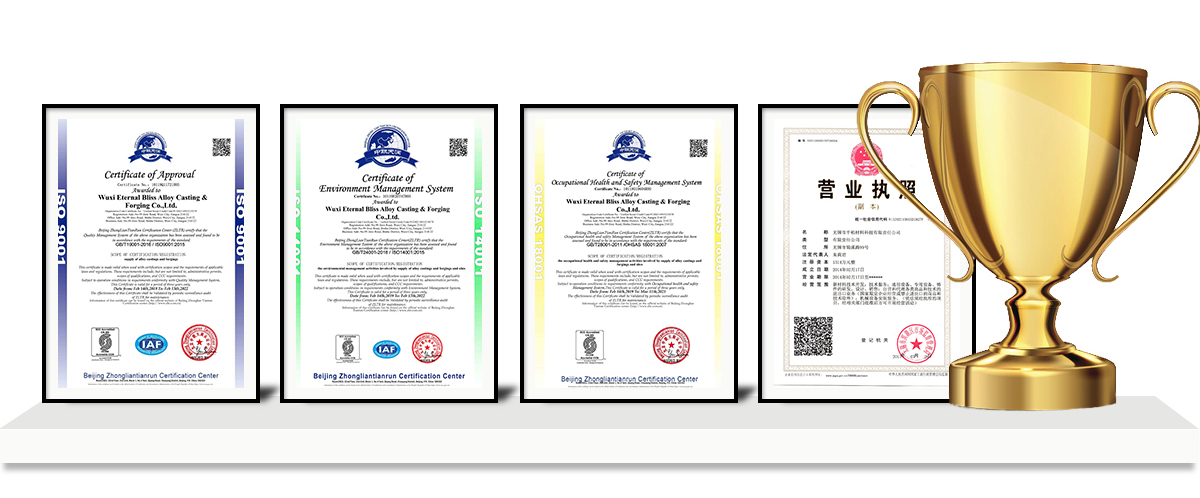 Service Philosphy:The customer satisfaction is the greatest compliment to us.
Good Reputation from Custmers: Over the years, EB Alloy company has won good reputation and praise from our customers worldwide and we achieved many awards in research and development,design, production and service fields.
Good Credit and Timely Payment to our suppliers to achieve long term win-to-win supply chain cooperation.
We successfully applied for Invention Patent about the heat-treatment process of pearlitic Cr-Mo Alloy Steel Castings.
We were awarded ISO9001 Quality Management System Certificate.
More Social Resposibilit: We regularly go to Yangjian Home of Respect for the Aged to see the aged people to accompany them for some hours.