Successful Exhibiting in Germany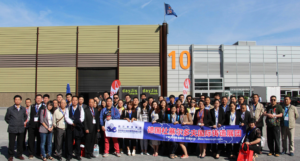 In 2015, EB Alloy successfully was exhibited in NEWCAST Show,GIFA in Düsseldorf in Germany,which is the most important trade fair for foundry technology in the world.
In 2016, we are the memeber of Wuxi E-commerce Chamber of Commerce.
In 2017, we become the member of LYG Chamber Commerce in Wuxi.
In 2018, the estimated turnover will be increased by 100% in comparison with last year.
The Bright World of Metals