Ceramic Grinding Liners Plate for Ball Mill
Ceramic Grinding Liners
Ceramic Grinding Liners is a material with alumina (AL2O3) as the main body, supplemented with other ingredients, and sintered at a high temperature of 1700 °C.
It is widely used in thermal power, steel, smelting, machinery, coal, mining, chemical, cement, Ports and wharves and other enterprises can choose different types of products according to different needs on all the mechanical equipments such as coal conveying, material conveying system, pulverizing system, ash discharge, dust removal system and so on.
Basic Information:
English Name: Ceramic Liner
Thermal conductivity: 20W/m.k
Flexural strength: ≥290Map
Fracture toughness KΙC: ≥4.8MPa·m1/2
Alumina content: 95%
Rockwell hardness: ≥HRA82
Density ≥3.6 g/cm3
Compressive strength ≥850 Mpa
Coefficient of thermal expansion: 7.2×10-6m/m.K
Our Photos for Ceramic Grinding Liners:
Ceramic Grinding Liners product features:
1. Wear resistance: Alumina corundum ceramics, with hardness above HRA85, wear resistance 271.5 times that of manganese steel;
2. Impact resistance: The toughened ceramic formula ensures that the ceramic is not easily broken. The unique spherical design and high-quality buffer layer can resist the impact of bulk materials;
3. High temperature resistance: It can be operated at 0℃-250℃ for a long time;
4. Acid and alkali resistance: The rubber adopts a new formula of acid and alkali resistance rubber, which can resist weak acids and weak alkalis;
5. Anti-falling: The ceramic rubber steel plate is vulcanized in one piece, and the combination is very firm; each ceramic has a penetrating bolt passing through the bottom steel plate, which is firmly welded, and double insurance;
6. Convenient installation and replacement: It is provided with a whole liner, which is convenient for replacement and installation and reduces after-sales service;
7. Reduce maintenance: The super abrasion resistance greatly reduces the frequency of maintenance and saves costs and labor.
Specification:
According to drawings, heat resistance, surface treatment requirement, Various types of 2D or 3D drawings are acceptable, etc.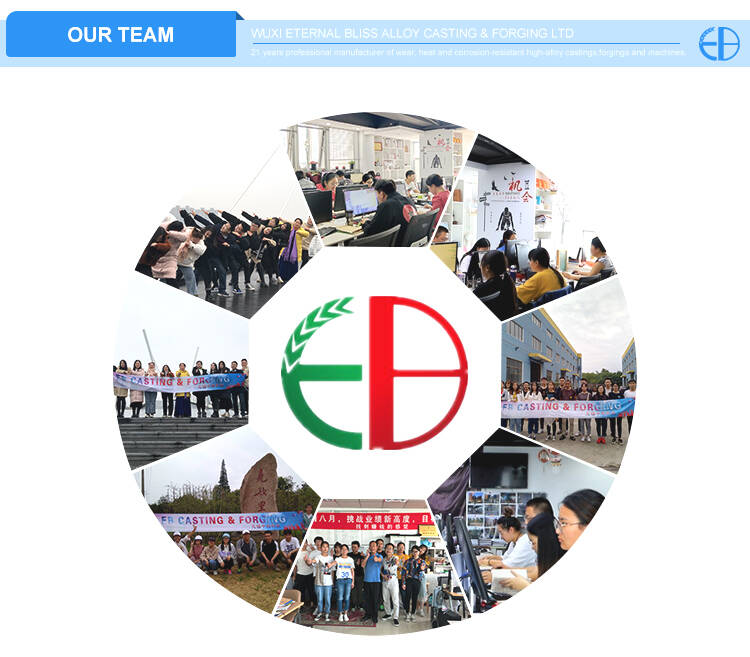 Cost effective:
Integrated production from mold-making to post-processing is completed in our own factory.
This can effectively reduce the manufacturing cost.
We have first rate production line, the most professional staff, and the advanced equipment and inspection method for casting.
super quality,competitive price and strict delivery time.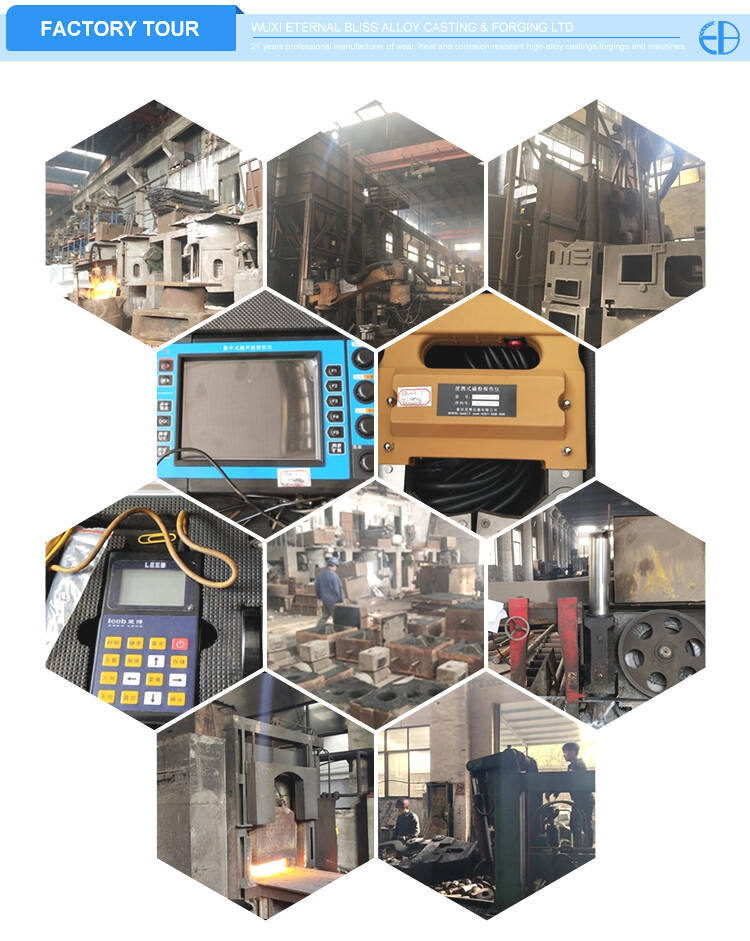 If you have interest, please do not hesitate to contact me.
Pls send the drawing,technical requirements to us by email.
Looking forward to receiving your inquiry and reply.
Thank you.

FAQ:

Q: Can you manufacture Customization products?
A: Yes, we can.
We can produce both standard and special prosucts.
Our can make them according to your drawings and samples.

Q: Do you provide free samples?
A: Yes, usually we provide free samples for testing under the condition of freight paid by customer.

Q: What is the Warranty for our products ?
A: If any quality problems on our side occurred in this period , we will take on the shipping cost and replacement.

Q: Can the products be customized as our need, such as put on our logo?
A: Surely our products can be customized as your need, Put on your logo is also available.

Q: What information do we need to provide to you in order to confirm our parts order?
A: provide us your drawings or detailed specifications for our technical staff could make the drawing.

Q: Do you test all your goods before delivery?
A: Yes, we have 100% test before delivery

Q: When will make delivery?
A: Delivery Time
Sample Order: 20days after receipt of the full payment.
Stock Order: 10 days after receipt of the full payment.
OEM Order: 40 days after receipt of the deposit.

Q: After-sales Service?
A: 1 year warranty for all kinds of products;
If you find any defective accessories first time, we will give you the new parts for free to replace in the next order, as an experienced manufacturer, you can rest assured of the quality and after-sales service.

Q: Transportation?
A: Transported by DHL, UPS, EMS, Fedex, Air freight, Sea freight.

Q: Do you support drop shipping?
A: Yes, your drop shipping is aviable.

Q: What kind of materials are using for the products?
A: We supply all kinds of high alloy steel castings, including manganese steel castings, high manganese steel, nickel hard castings, chromium molybdenum alloy steel, high chromium white iron castings, etc.

Q: What kinds of products do you offer?
A: We mainly produce various high alloy steel castings, such as mill liners, jaw crusher spare parts, jaw plates, cone crusher spare parts, Crusher Blow Bars, Crusher Hammers, etc.

Q: What is the maximum weight of a single piece that can be cast, and what is your daily processing capacity?
A: The weight of a single piece that can be cast at one time is 30 tons. The production capacity is 150 tons/working day.

Feedback form contact with us
Related Product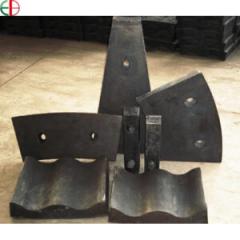 Boltless Ball Mill Liners
Boltless Ball Mill Liners Standard: ASTM A532, AS2027, G-X300 Hardness: ≥HRC58 Impact value:≥5J. Material: High Cr Cast Iron Dimensions: According to the drawing Size Tolerance: as per CT13 Surface treatment: Shot Blasting Application: Grinding Coal Certification: I...
Learn More>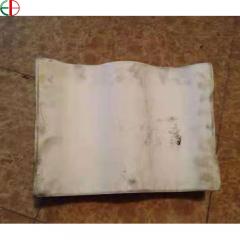 Ball Mill Ceramic Liner Plate Manufacturer
Ball Mill Ceramic Liner Plate Ball Mill Ceramic Liner Plate for Shot Blast Machines, Chutes, Clinker Silo,Port Machinery and Ball Mills. Minimum Order Quantity: 10 piece Shape: Flat Plate, Arc Plate, Waved Plates, Corrugated Plates. Quality Level: As per National Standard & Inter...
Learn More>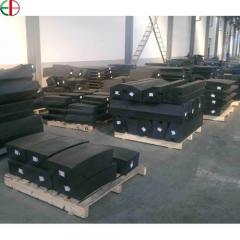 Ball Mill Rubber Lining Manufacturers
Ball Mill Rubber Lining Product: Ball Mill Rubber Lining Minimum order quantity: 5 pieces Delivery time: 7-25 days Customization: products can be customized Size: According to customer drawings Introduction: Ball Mill Rubber Lining series...
Learn More>